On the way home from work on Friday evening I squealed as I passed a spattering of cream sofa's. I ran round the corner to get photographing and as I walked back past them, a couple were taking an armchair away.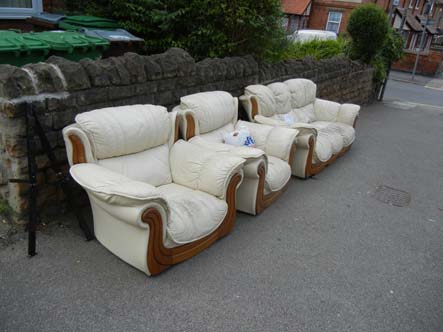 'Free removal to anyone'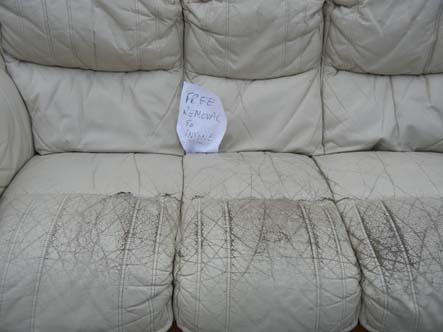 Yesterday I received a text from my friend Ali to tell me about the sofa and an email from my friend Katie with a photo of the sofa, but in a new location. Thank you both! It had been moved outside Natwest and I just had to go to visit it! I wonder how it got there and why it had been abandoned for a second time.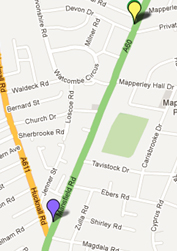 Yellow marker is first location and blue is second.