Last Saturday I got up for work for the second Saturday in a row. It wasn't too bad, but seeing these delights made it worth it. I (slept) walked round the corner and my bleary eyes woke up with the sight of a cushion. Excellent, I thought, there might be more where that came from. Little did I know there was a sofa trail, all ready to follow. First the cushion…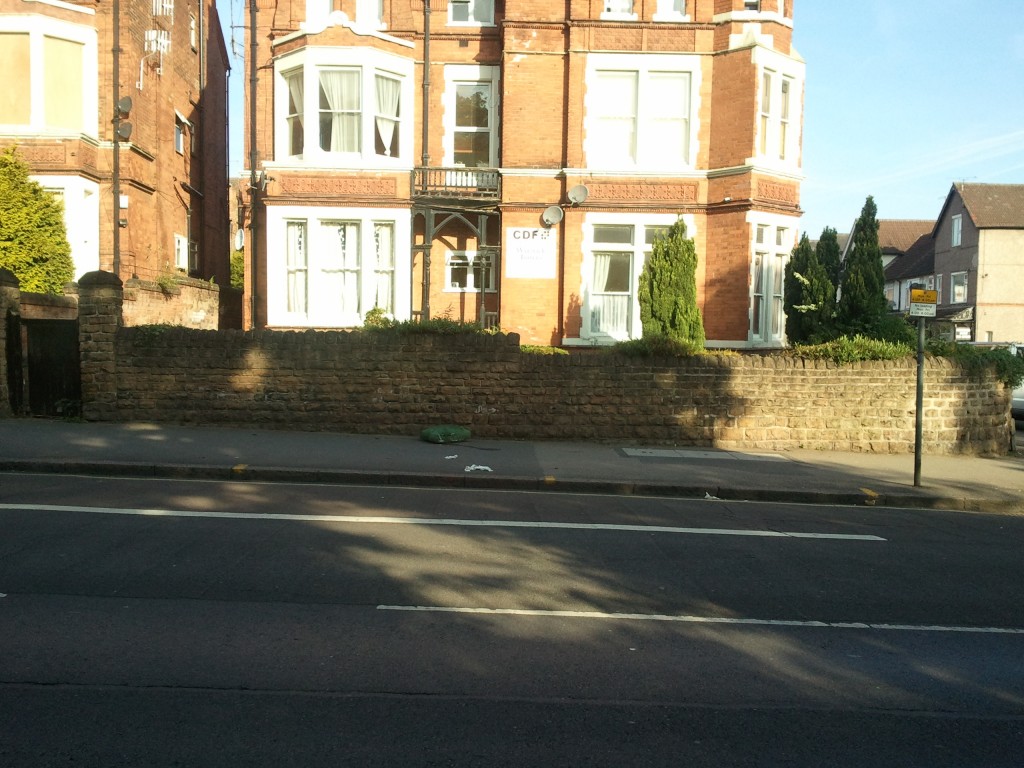 Then another….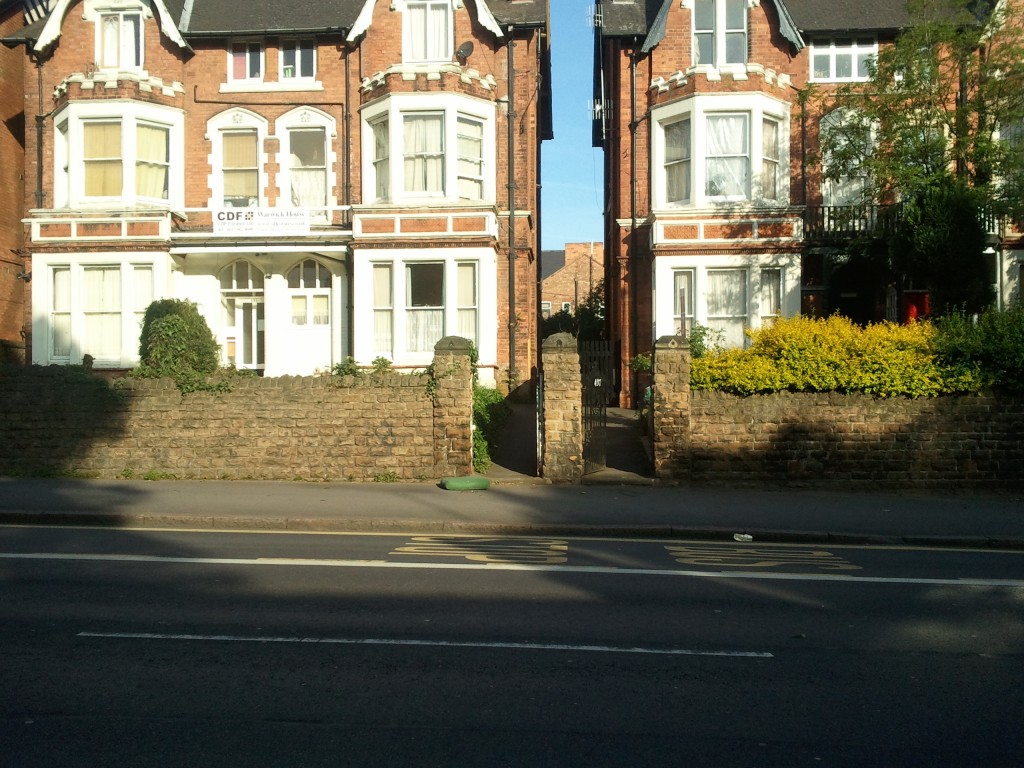 And finally the grand finale!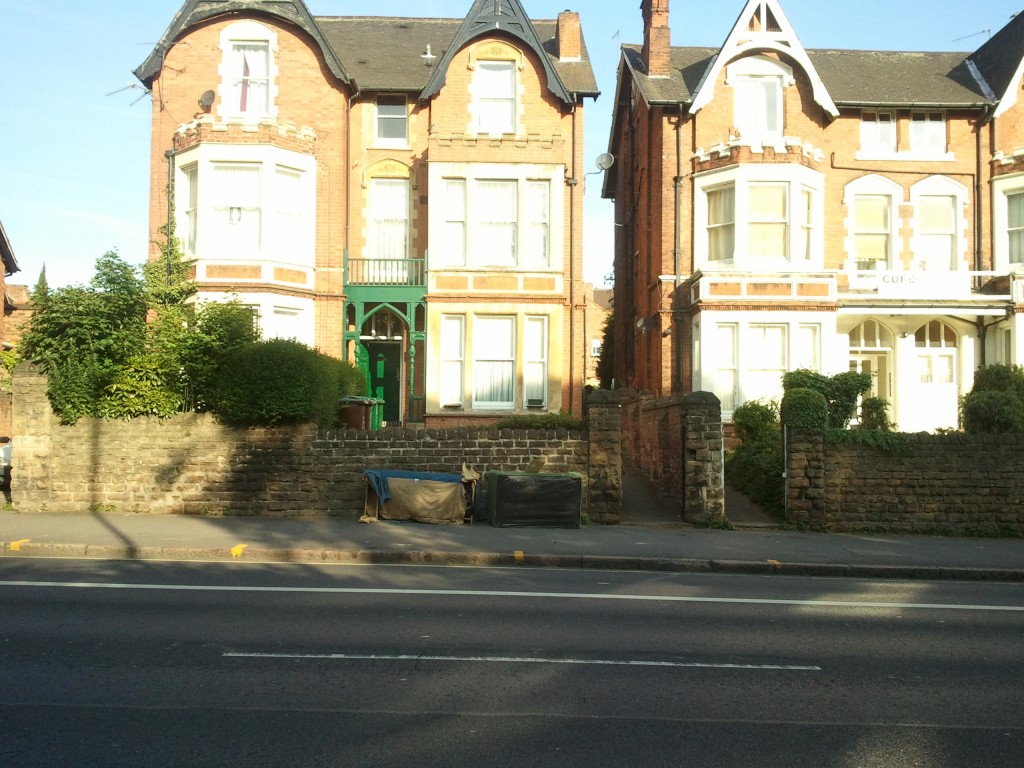 I was on the wrong side of the road, so I skipped round to get some close ups.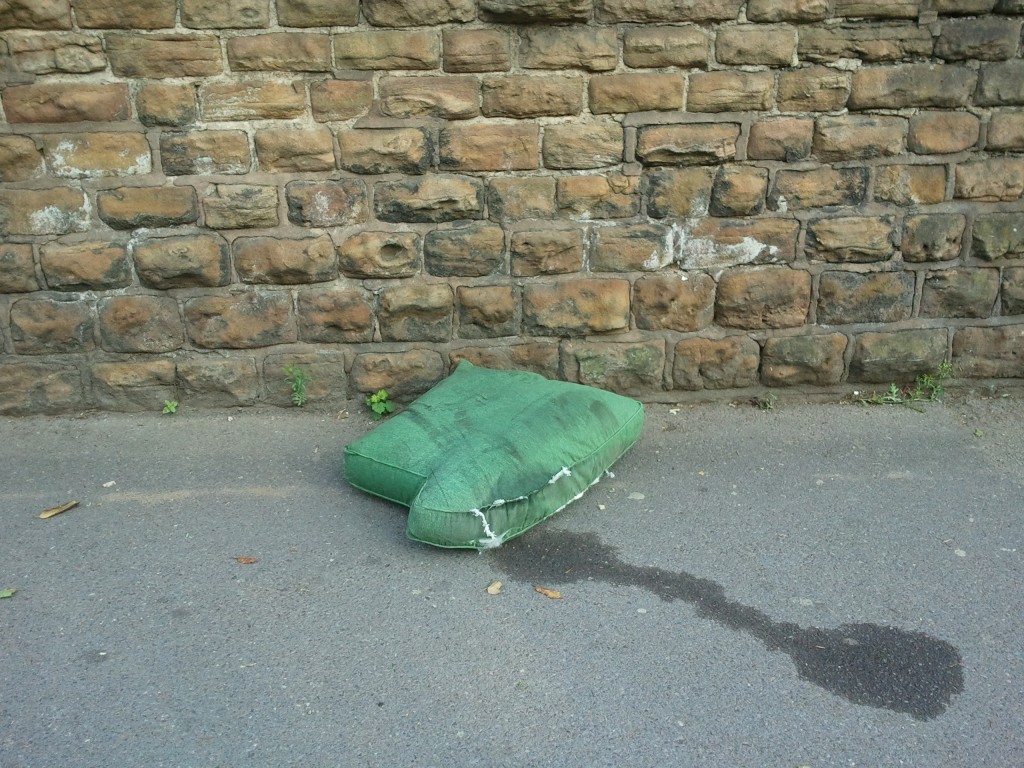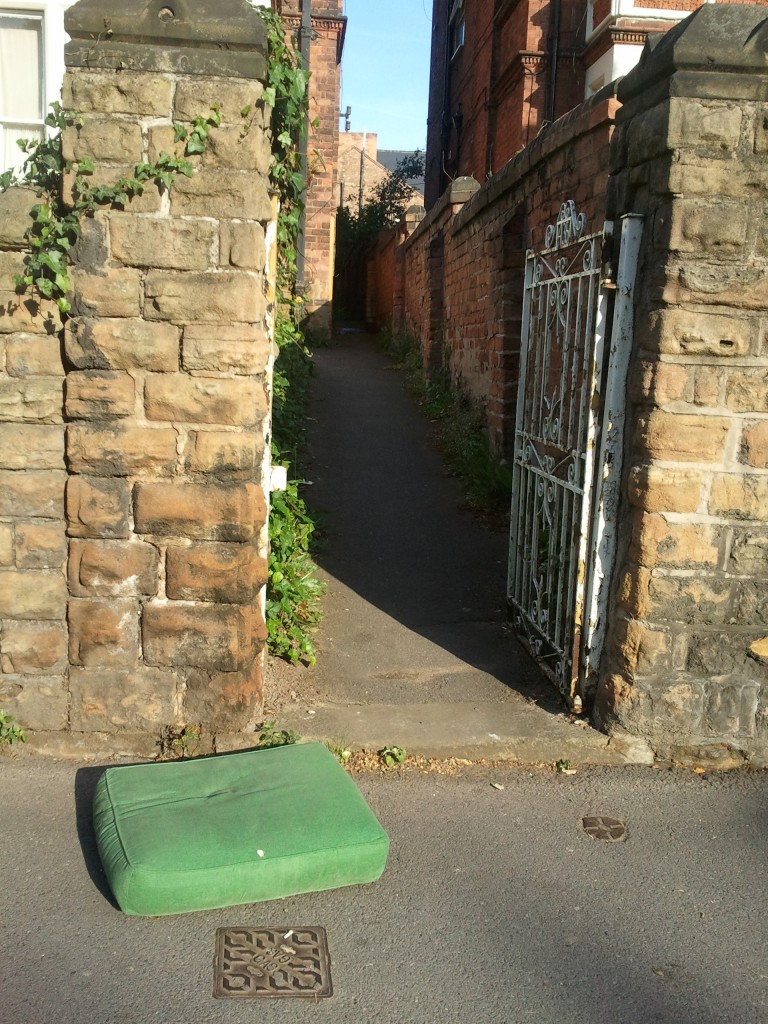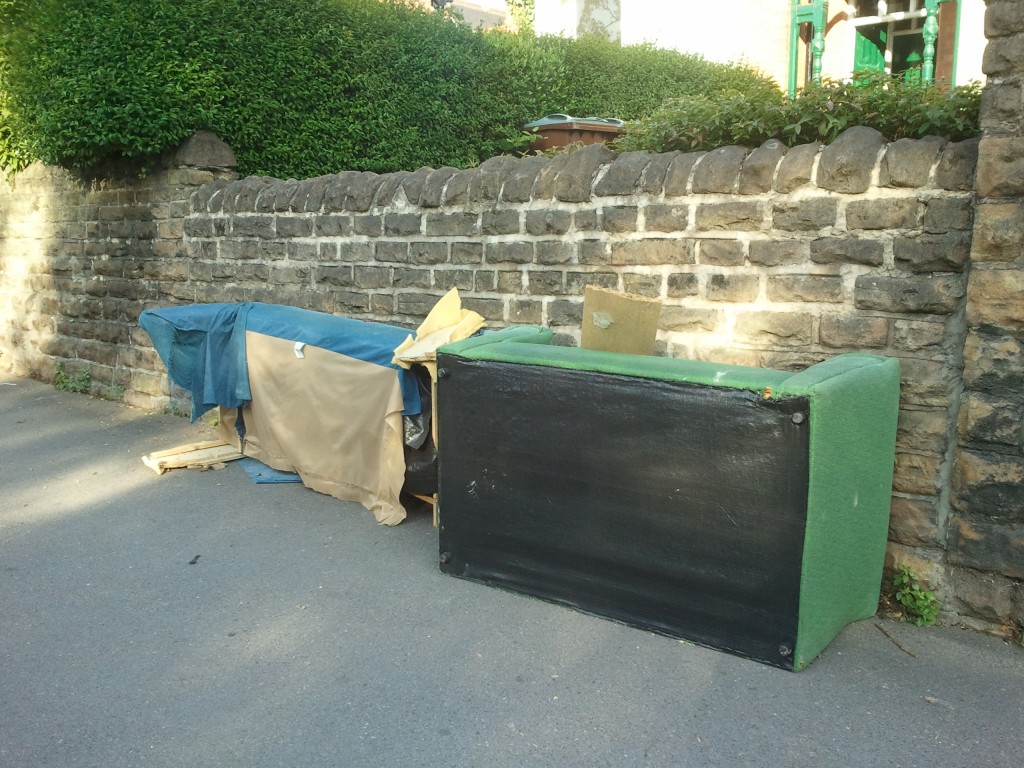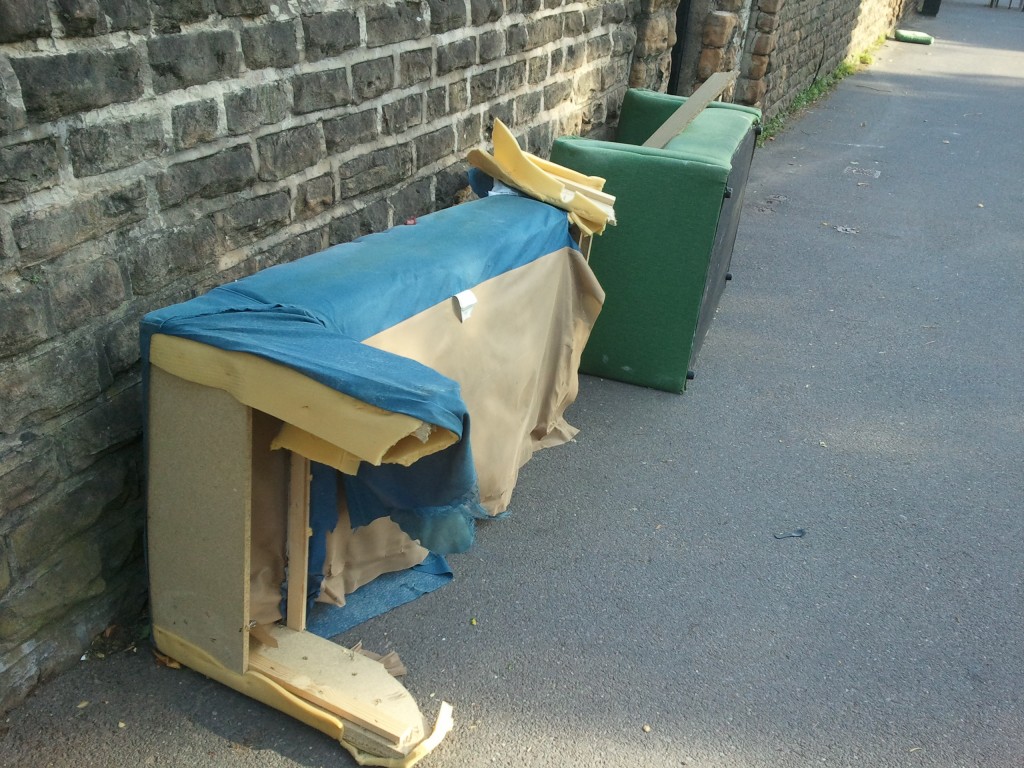 A few days later I saw the cushion had moved to a much nicer location. Sofa's that you see on your route to work allow you to see them change in the environment. This cushion was left out in torrential rain!