Spotting discarded furniture for myself is exciting but so is other people sending me their findings! Nicky is the latest person to send me some furniture for my collection. She told me the story of how she captured this sorry looking seating. It was raining (top marks for effort!), Nicky had her umbrella in one hand and was pretending to text in the other when she discreetly took the photo. We had a conversation about the different ways you could take a photo without looking like you were working for the fly tipping society or frankly just a bit of an oddball.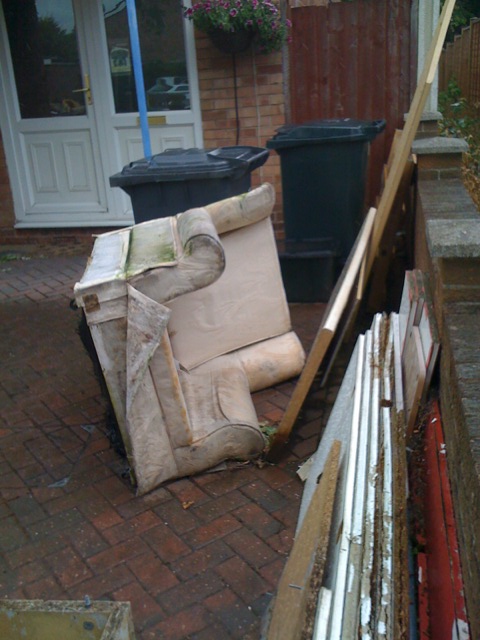 Here are some top tips:
Use your bag to obscure your camera
Carry an umbrella or a parasol so you are undercover
Pretend to stretch and whilst lunging, point and shoot
Create a diversion
Keep your camera in your pocket and let the lens poke out the top
If you are lucky enough to drive, wind down your window, take a photo and drive off quick smart
Wear a distracting disguise
Ask a willing friend to pose, but take the photo so they are out of shot
Use your camera phone and pretend to text
For the serious photographer, make yourself a coat with fake arms with large buttons down the front. Drill a hole in one of the buttons and position your camera lens through it. Use your free arms that are hidden inside your coat to take the photo.
Here is Phils latest find. He almost missed his train snapping these. I thoroughly appreciate the dedication, thank you!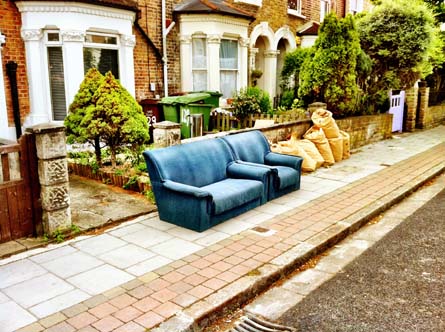 If you spot any discarded chairs, sofa's, seating of any kind please email me at rebeccagovehumphries@gmail.com and I shall feature them on here.