Today I got up early to spend a few hours in the snow. Years ago I used food colouring to created lines in the snow and decided, today was the day to get the snow colourful once again. I mixed watercolour paints with water, got wrapped up warm and got my wellies on. Al was my chief documenter and together we took huge amounts of photos.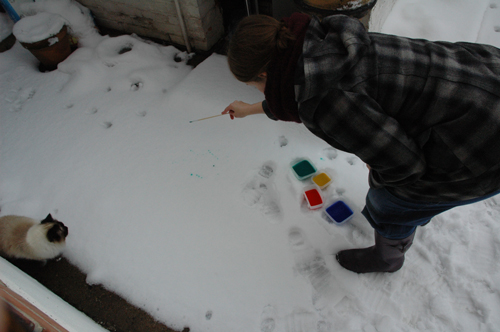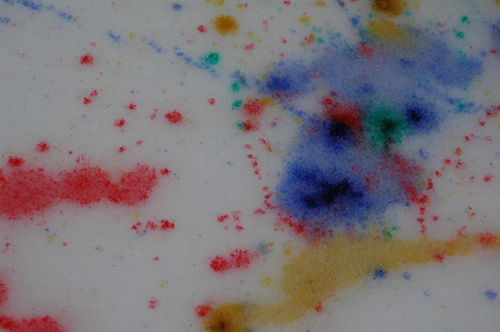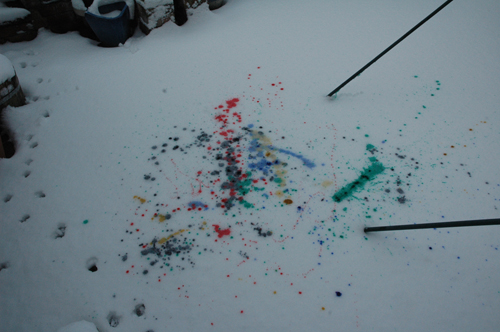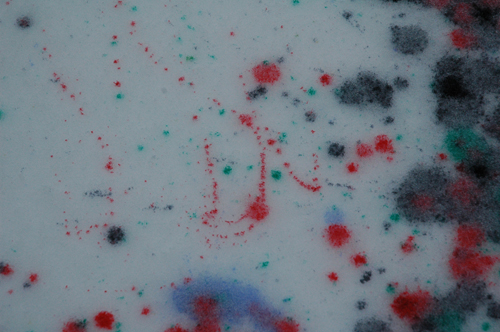 I was aware after creating the initial splatter paintings that I didn't want to stain the concrete below, so decided the only option was to make a huge colourful snowball. It was labour intensive and I soon warmed up. I enjoyed my only tools being a black glove (couldn't find the other one) and a shovel. I used the shovel to cut it in half at the end to reveal the rainbow.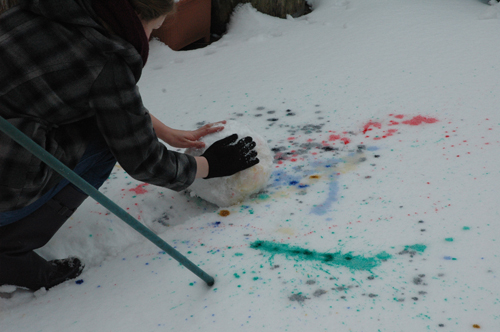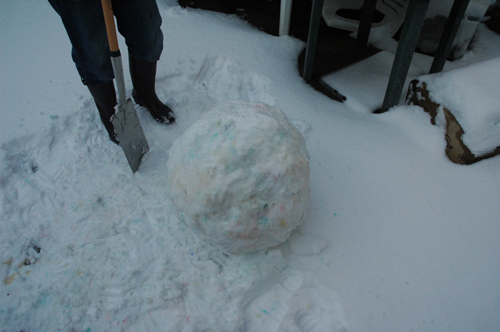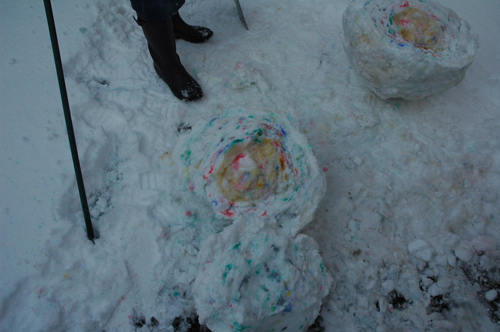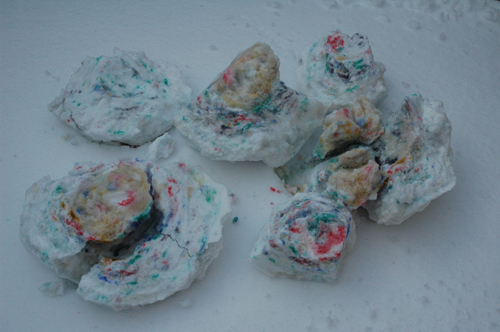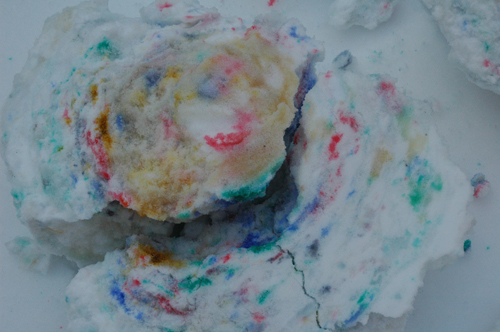 I think the final sculpture has turned out a treat! I had no idea what it would look like, but the mottled colour reminds me of rainbow sponge cake. It was great fun too, especially as a fun activity before having to go to work for a few hours through the slush filled streets.