Yesterday was such a wonderful day and I cannot stop smiling! It was filled with my beautiful friends, family and huge amounts of fun, all in aid of two great causes; the Nottingham City Hospital charity Cystic Fibrosis unit and Scope. There was such a good atmosphere, the sun shined, ale shandy's were consumed (by me) and there were more talented musicians than you could shake a stick at! Rob White drew hilariously accurate caricatures of people and there were photographers and camera men everywhere (sometimes filming each other, which I thought was very post modern). There was a real buzz in the air! We waved at the narrow boats that went by (and they waved back!) and cooed at the signets sitting on the back of the mother swan.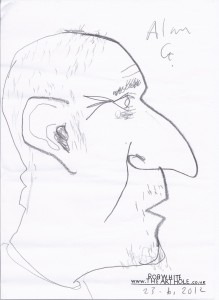 The raucous raffle was a success and people went home happy with their prizes in tow, anything from a photograph of the Queen, tea and cake for two to a piece of signed artwork, generously donated by Nottingham Artists, Local businesses and celebrities. I had so many great conversations and met lots of awesome people, from the friendly security, to the people lending a hand on the day and excited raffle winners. Everyone wanted the same thing, to make lots of money for the charities, with the maximum amount of fun.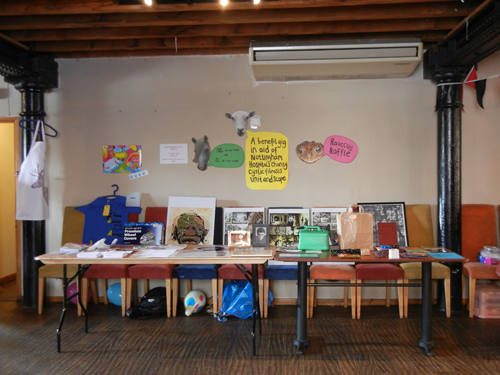 There were lots of families bopping to the music, including a friend of mines little boy Noah, who looked amazingly cute in his ear defenders. We had an awesome jive to Rob Green and I heard rumours that a few of my friends went on to have a hoe down to one of the bands, which involved dosey does! I would have liked to have seen that. As my nickname Nanna Rebs would suggest, I was slightly startled by the rock and roll experience of watching Baby Godzilla, but loved every minute of the interactive and unpredictable set. Being so near to the lead singer thrashing out a beat on the drums was loads of fun!
Being involved in something so positive, for causes I really believe in has been an incredible experience. I would like to continue to get involved but for now, I am sitting down, with my feet up and having a brew.