Yesterday I had one of those daft moments in life. I got on the bus home and instead of the £1.70 bus fare being well spent, I instinctively jumped off the bus two minutes in as I spotted a leather sofa. When I got to it and realised I had left my camera at home and my phone was so low in battery the camera wouldn't work; I wanted to weep. Not feeling great anyway, and feeling disheartened I stomped my journey home.
My grumpy face was greeted with a lovely smile when my friend Ali bumped into me. I blurted out my tragic tale and like the true friend she is, offered to take the photo on her way past. I was so pleased!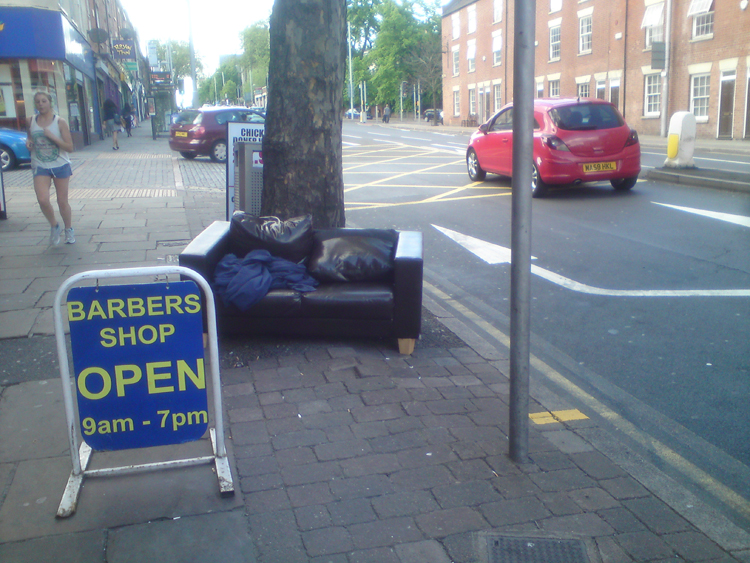 Then something happened, as I was walking down a side street I witnessed, what could have been an advert for true friendship. A girl saw her friend in the distance, waved and then in a Phoebe from friends style run, galloped towards her and her friend did the same. When they got to each other, at speed the girl jumped up, legs around her friends waist and they spun round. Then still hugging (in the middle of the road) swayed from side to side. I don't know the back story but they both really meant that hug and I felt happy (and slightly voyeuristic) to have witnessed something so genuine.