A few weeks ago (Monday of the week of the riots) I had the best adventure I have had in a long time! My friend Mara sent me a text to tell me that there was a sofa on top of a bus stop on Mansfield road, and I almost fell off my chair! I immediately grabbed my coat and camera, and left the house on the hunt for a sofa related spectacle. En route I saw this dining room delight: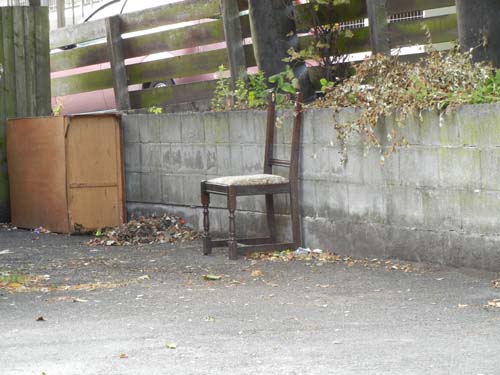 I didn't believe that it would still be there, and I didn't know whereabouts on Mansfield Road it was located. I briskly walked towards town eyeing up every single bus stop, excited at what I might see. I was getting closer and closer to town and thought my luck was running out, when I saw a rectangle silhouette on top of a bus stop and I almost jumped with joy! I turned around to tell someone 'Look, look it's a sofa on a bus stop, this is very rare indeed.' but no-one was there. Mansfield Road is reknowned for odd characters, and I was fitting in just fine.
Perfectly placed council poster! I agree that putting a sofa on a bus stop is ambitious.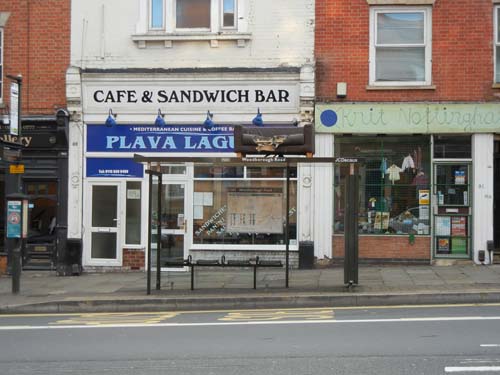 I crossed the road excitedly to make sure I saw it from all angles.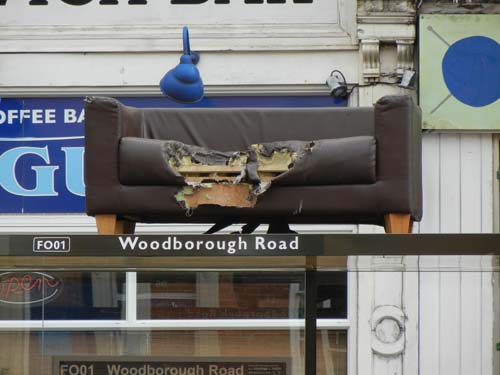 I walked home with the biggest smile on my face and an exhausted battery on my camera.